news
Kaine visits U.Va. to discuss Children's Health Insurance Program
U.S. senator meets with families and health care providers at U.Va. Children's Hospital, calls on Congress to reauthorize funding for CHIP
Kaine has had an extensive career in Virginia politics, beginning with his election to the Richmond City Council in 1994.
Richard Dizon | Cavalier Daily
U.S. Sen. Tim Kaine (D-Va.) visited the University Children's Hospital Monday morning to discuss health care coverage with medical care providers and families impacted by the Children's Health Insurance Program.
During his visit, Kaine met with Orange County resident Angela Doland, accompanied by her four-year-old son Latrell Norwood, who is dependent on CHIP.
Doland has four children, each with health needs that require a range of medications, prescriptions and therapies. At the event, Doland described the critical role that CHIP plays for her family — specifically for her youngest daughter, Kiyah, who is three and has asthma, autism, anxiety and seasonal allergies.
"There's quite a bit — at least about seven to eight medications — that she has to take on a daily basis just to keep her intact," Doland said. "And the medication she has every month is thousands of dollars that, for me, out-of-pocket would not be what I would be able to do."
The remainder of Kaine's tour comprised of meeting with other patient families, a portion of which was closed to the press in order to protect the families' confidentiality.
CHIP is a federal-state program that provides health coverage to children of low-income families with earnings that are too high to qualify for Medicaid. According to the Medicaid and CHIP Payment and Access Commission, CHIP covered 9.2 million children in the United States in 2016.
The Virginia CHIP program, known as Family Access to Medical Insurance Security, provides medical services for children and pregnant women. Coverage includes hospital visits, vaccinations, prescriptions, dental care, emergency care and vision care. As of October 2017, there were 66,000 children and 1,100 pregnant women in Virginia enrolled in CHIP.
"A lot of people when they think about Medicaid, they don't think about kids," Kaine said. "55 percent [of recipients] are children, more than half of births in Virginia are paid for by Medicaid. So when you go after programs like Medicaid or FAMIS, kids are the most common victims if these programs were in jeopardy."
The federal government failed to re-authorize CHIP after the program's funding expired on Sept. 30 of last year, and the program is running out of resources. In Virginia, FAMIS will exhaust its funding by the end of February if Congress does not reach an agreement for reapproval.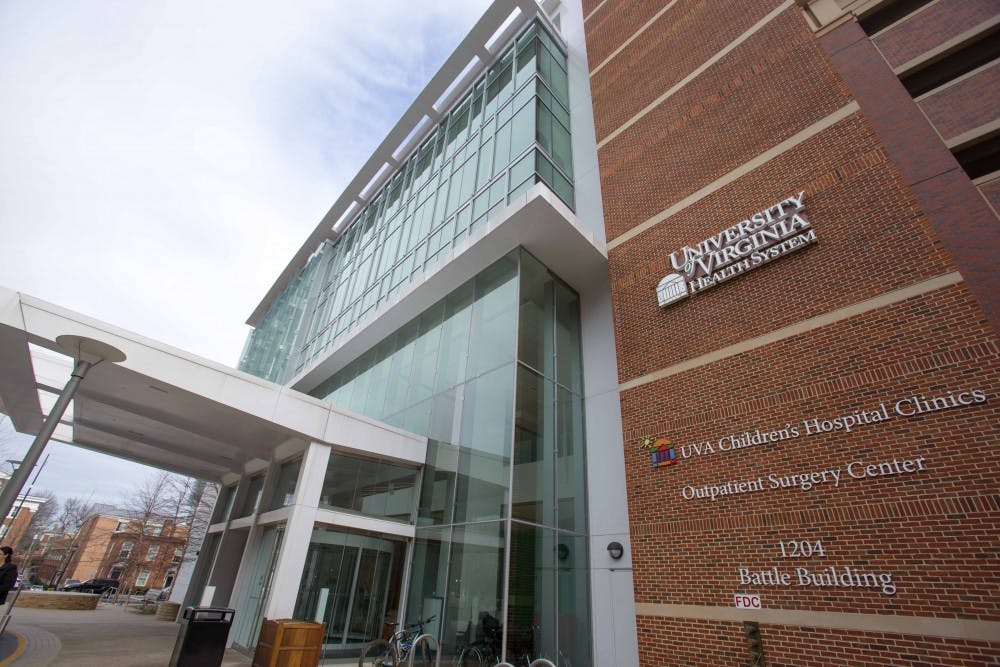 "The CHIP program has to be reauthorized by Congress," Pediatrics Prof. Karen Rheuban said. "That authorization expired in September, so the states are having to use whatever funds they have available until it's reauthorized to be able to continue to support those programs."
The Commonwealth of Virginia recently sent notice to all CHIP enrollees, informing families that guaranteed health coverage will cease without Congressional reauthorization. However, Medicaid is in collaboration with the Commonwealth to determine other means of funding and insurance programs for CHIP families, according to Rheuban.
Kaine and Sen. Mark Warner (D-Va.) have sent letters to Senate Majority Leader Mitch McConnell (R-Ky.) requesting that a CHIP reauthorization bill be brought to the Senate floor for a vote. This has request not been fulfilled, as discussion of CHIP has been combined with negotiations on other topics, including hurricane relief, pension issues and the Deferred Action for Childhood Arrivals program. Congress is facing a deadline to pass a spending bill by Jan. 19 in order to avoid a federal government shutdown.
Nonetheless, Kaine is optimistic for a positive outcome for CHIP. He noted the program's history of bipartisan support since its initial passage in 1997.
"It's been reauthorized bipartisan before," Kaine said. "If you talk to any governor in this country, whether they're Democrat or Republican, they're going to tell you that we need to have CHIP."
Doland expressed concern over CHIP's possible expiration and the effects it could have on children.
"I just hope that somebody comes to a conclusion and understands that these children depend upon it, and it's not just something like we're out here trying to milk the system," Doland said. "There are children that depend on it."
Katina McCain, who is the FAMIS enrollment coordinator at the Children's Hospital, said that a failure to reauthorize CHIP could lead some parents to quit their jobs in order to qualify for Medicaid coverage.