Amazing cocktail recipes that are sure to get you in the fall spirit
Three delicious and unique cocktail recipes that will get you excited for the holidays
A Maple Old Fashioned is a twist on a traditional Old Fashioned that I came up with for fall. Mark Feinberg | Cavalier Daily
Fall is finally here! This is one of my favorite seasons. To start, I love the colder weather, even though it has not been very cold this year. I also love all of the leaves turning into brilliant shades of red, brown and yellow.
Finally, I love fall because it culminates in Thanksgiving — my favorite holiday. What's not to love about gorging yourself on delicious food, watching football and spending time with family and having a drink or two?
I want to help to bring you all into the spirit of fall with some fantastic cocktail recipes. Many of you are probably still drinking summer drinks, and you need to change this.
The drink I want to start off with is one that is very close to my heart. My mom makes this during every Thanksgiving break, which is truly incredible because my mom is one of the worst chefs imaginable — almost as bad as my roommate.
Prep time: 10 minutes
Cook time: 45 minutes
Servings: 15
Ingredients:
2 Apples
2 Oranges
2 Quarts of Apple Cider
1 Stick of Butter
2 Tablespoons of Ground Cinnamon
2 Tablespoons of Ground Nutmeg
5 Drops of Vanilla Extract
5 Star Anise Stars
Rum or Bourbon (optional)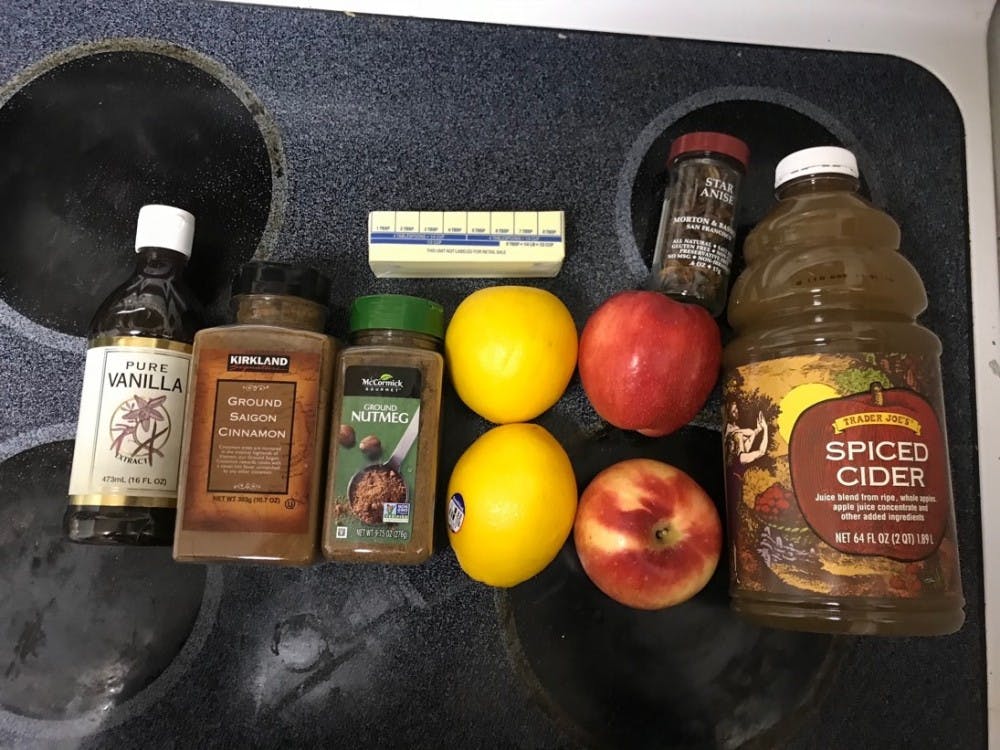 Directions:
Thoroughly wash the apples and oranges. Core and slice the apples into ½ inch pieces. Slice the oranges into similarly-sized pieces. Leave the skin on.
Add all of the ingredients to the pot and let it simmer for about 45 minutes, or until the apples become soft. Make sure that you stir the mixture occasionally.
Add rum or bourbon.
Enjoy!
Alcohol is optional for this recipe. The cider still tastes amazing without alcohol, although it is not as fun. If you do choose to add alcohol, make sure that you add it at the end. This will prevent the alcohol from cooking off.
I love this recipe because, aside from being delicious, it is great to make for a large number of people. It is also great because you can accommodate people who do not drink.
Drinking this fine cider warms my heart. It reminds me of fond childhood memories. The alcohol is a new addition, though.
My next recipe is one that I created recently. I call it "Pumpkin Nog." It is a perfect drink to get your fall drinking sessions off to the right start!
Prep time: 5 minutes
Servings: 1
Ingredients:
1 Shot of Baileys Pumpkin Spice Irish Cream Liqueur
1 Shot of Spiced Rum
1 Shot of Half and Half or Milk
1 Pinch of Cinnamon
1 Pinch of Nutmeg
2 Pinches of Pumpkin Spice
5 Ice Cubes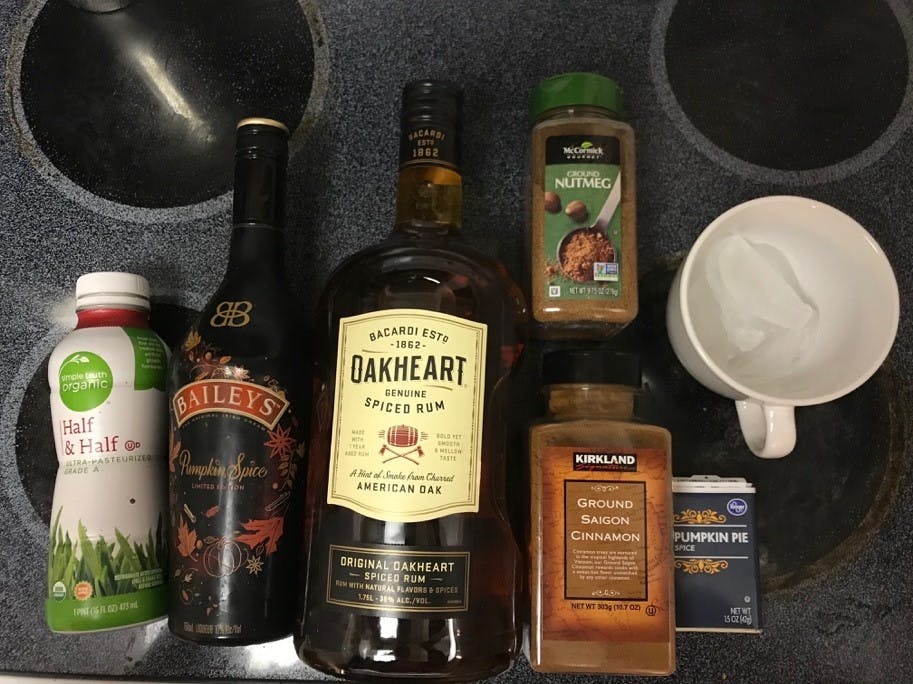 Directions:
Put all of the ingredients into a cocktail shaker, except for one of the pinches of pumpkin spice.
Shake vigorously until well-mixed. If you do not have a cocktail shaker, mix the ingredients thoroughly in a glass and remove the ice cubes.
Pour into a cocktail glass and garnish with the last pinch of pumpkin spice on top.
The Baileys Pumpkin Spice Irish Cream was very delicious, and I really wanted to incorporate it into a cocktail. I also knew that I needed to make a pumpkin-spice themed drink, and this one was perfect.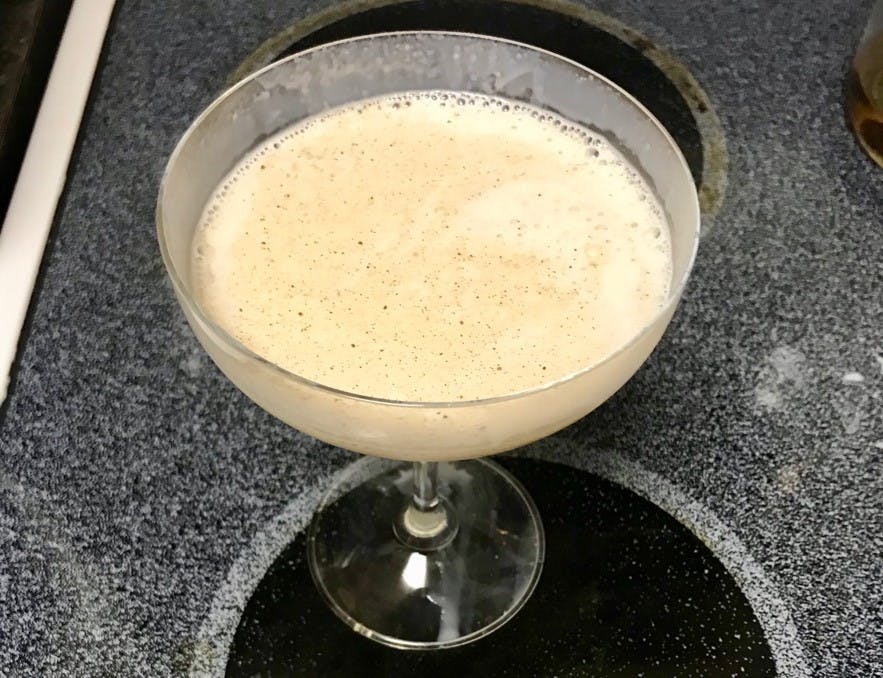 This is a perfect dessert drink and really the best way to finish your Thanksgiving meal!
My final drink is a Maple Old Fashioned, which is a twist on a traditional Old Fashioned that I came up with for fall. You can find an example of an Old Fashioned recipe .
Prep time: 5 minutes
Servings: 1
Ingredients:
1.5 Shots of Bourbon
1/3 Shot of Maple Syrup
5 Drops of Angostura Bittersä
½ Shot of Orange Juice
2 Ice Cubes (Optional)
1 Orange Slice for a Garnish (Optional)
Directions:
Mix all of the ingredients except for the ice in a whiskey glass thoroughly.
Add ice cubes if you would like.
Cut an orange slice into a ½ inch piece for a garnish.
Enjoy!
This recipe can be strong for people who are not used to drinking whiskey, so add the ice if this applies to you. Personally, I like to drink it without ice because you get to experience all of the flavors of the drink without it being watered down.
This drink is perfect for relaxing. Have one while you are watching TV or relaxing with friends.
I hope that you all try these recipes. They will brighten your day and will also inspire you to appreciate fall the same way that I do.
Mark Feinberg is a Food Columnist for The Cavalier Daily. He can be reached at .