news
The Cavalier Daily's top articles of 2017
A year in review by the most-read content
Students in the Class of 2021 attending Fall Convocation.
Richard Dizon | Cavalier Daily
Of the several hundred articles and columns published by The Cavalier Daily in 2017, the following is a list of each month's most-read pieces. Our most popular content ranged from humorous Life columns to reporting on and responding to more serious events that impacted the University community over the past year.
The Cavalier Daily also launched a new this fall. Displaying in-depth features and beautiful photographs, abcd magazine has proven to be an exciting addition to The Cavalier Daily's storytelling platforms.
In addition to visiting our website, you can continue to follow our coverage by subscribing to our , following us on and liking The Cavalier Daily's .
---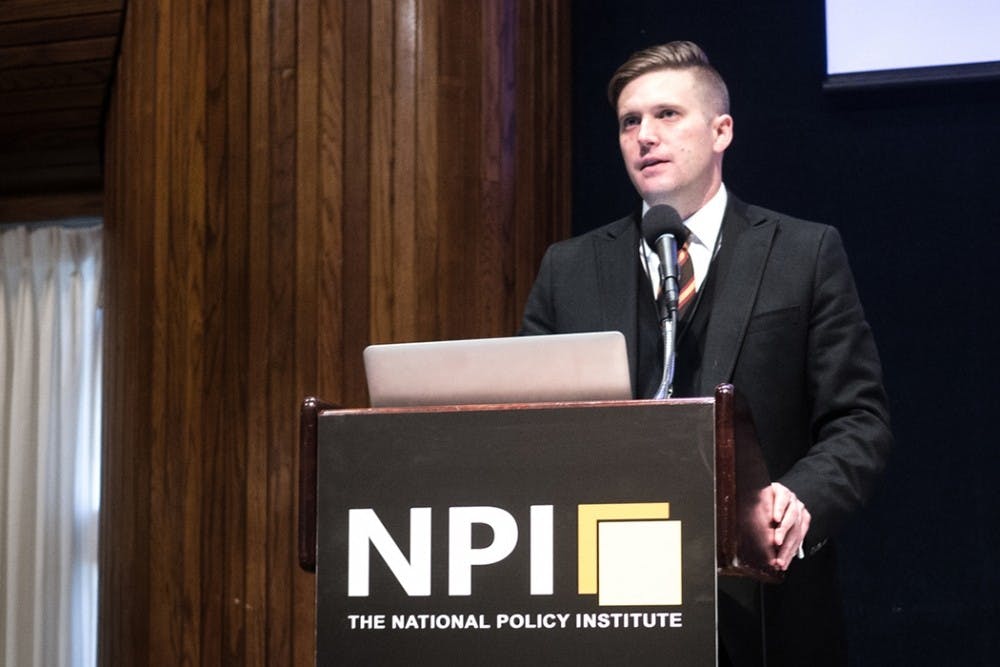 White nationalist Richard Spencer made national news headlines this past year and eventually attended the August ' in Charlottesville. The gathering of white nationalist, neo-Nazi and other far-right groups ultimately resulted in a car attack that 32-year-old Charlottesville resident . Spencer's own ties to the local area — particularly as an alumnus of the University — are documented in this profile.
---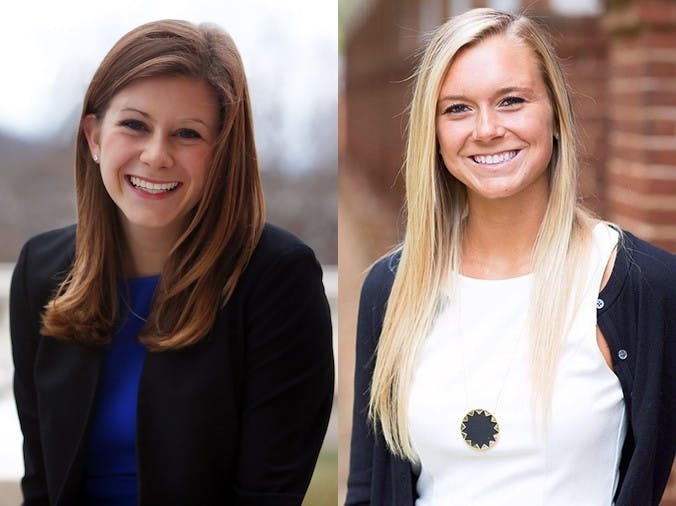 The Student Council president election in February was , but ultimately resulted in a for now fourth-year College student Sarah Kenny. This article was an update about an interim expenditure report released by the University Board of Elections, in which all candidates for the University's various elected positions reported they anticipated spending a total of $6,800 on their campaigns.
Although the large amounts of spending on student elections raised some eyebrows, the final expenditure reports revealed candidates of the $6,800 they initially anticipated.
---
This Health & Science feature looked at a proposal from Italian neuroscientist Sergio Canavero and Chinese surgeon Xiaoping Ren to conduct the world's first human head transplant. In November, Canavero said the procedure will first occur in China, although some health experts there is not enough data to justify moving forward with such a procedure and have raised ethical questions.
---
In their first major television interview April 7, Fred and Cindy Warmbier told Fox News host Tucker Carlson that they felt blamed by U.S. State Department officials for the detainment of their son, Otto Warmbier.
Warmbier was a University student who was detained in North Korea on Jan. 2, 2016 as he tried to depart from a trip to the country . North Korean officials accused him of attempting to steal a political banner from a staff-only area of the hotel he was staying at — a grave crime in an authoritarian country whose ruling family is supported with . He was sentenced to 15 years of hard labor, although he was released from North Korea in June and returned to the U.S. in a comatose state. Warmbier June 19 at the age of 22.
---
Nursing student Jessica Alston passed away in May as she was preparing to enter her second year at the University.
Alston was from Virginia Beach and was interested in working in neonatal and labor and delivery nursing.
"Those who knew Jessica have said her kind, calm and reassuring manner would have made her a perfect nurse," Dean of Students Allen Groves said in an email to the University community following her passing.
---
A week before June 19, University student Otto Warmbier returned to the U.S. in a state of "unresponsive wakefulness." Warmbier's doctors said he was unconscious and suffering from a severe loss of brain tissue. It is unknown what specifically happened to Warmbier while he was imprisoned in North Korea and what events caused him to become unconscious. A post-mortem report found that his brain was deprived of oxygen and that he died from an "unknown insult more than a year prior to death."
---
Life Columnist John Patterson describes his 21st birthday coinciding with the start of Midsummers in July. His three-act story features his experiences during trips to Boyan Heights, Crozet Buddhist Biker Bar and Trinity Irish Pub.
---
In the aftermath of numerous white nationalist rallies in Charlottesville this past summer — including the rally, a through Grounds and a in Justice Park — U.Va. Black Alumni wrote a letter to the incoming Class of 2021.
"Racism, prejudice and discrimination are not values honored by the University, nor are they accepted by its students, faculty, staff or alumni," they wrote. "Even though you are just beginning your time at the University, you are in fact entering that same community of love and support we once inhabited."
---
Cavalier Daily Editorial Board: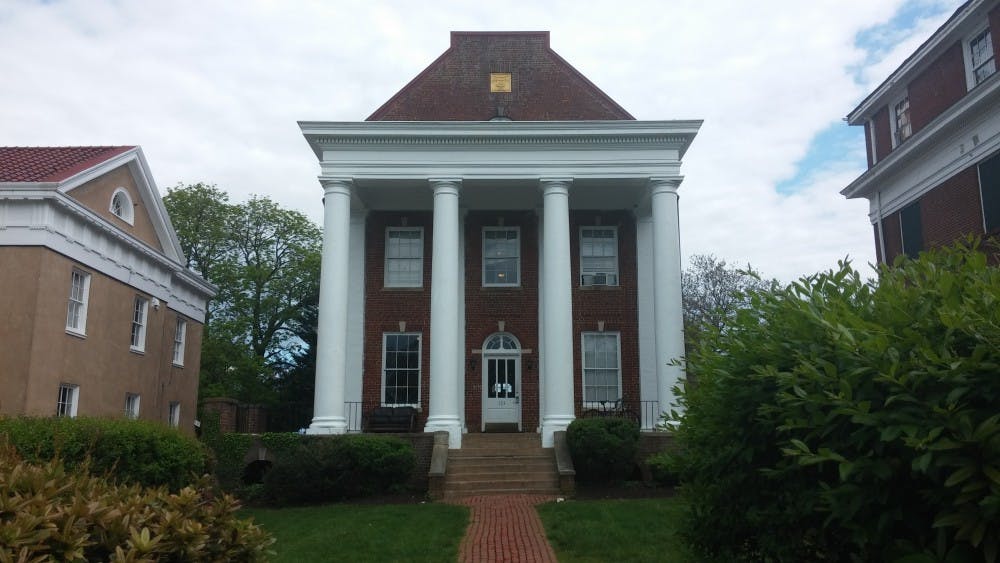 In early September, activist group U.Va. Students United held by the Delta Psi fraternity — more commonly known as the St. Anthony Hall fraternity — with a "cops and robbers" theme. U.Va. Students United criticized the theme as racist and wrote in a Facebook post that "These 'costumes' make a joke of mass incarceration and the prison-industrial complex, systems that disproportionately brutalize people of color." The event came to an end when the fraternity members called the police.
The Cavalier Daily editorial board criticized U.Va. Students United's response, writing, "If anything, the net impact of the evening was polarizing the perspectives of partygoers in the wrong direction, and undermining the efficacy of U.Va. Students United to lead the charge towards social justice on Grounds."
The editorial reflects the views of the paper's five-member editorial board and does not represent the opinions of all members of The Cavalier Daily, including those who are involved in news coverage.
---
For the first time, the University required all first-year students to complete an implicit bias module online this fall.
Implicit bias is a term that refers to attitudes or prejudices individuals possess which unconsciously impact their actions, decisions and understanding, and it affects how individuals view others based on race, ethnicity, gender and other factors.
The module was administered in September and October and was followed by discussions led by Resident Advisors with their first-year residents.
---
During Midsummers in July, second-year College student Jessica Nelson was arrested outside the University's Medical Center after a police officer claimed she had assaulted him. Nelson, who was under the influence of alcohol at the time of the incident, has disputed that claim and points to body camera footage as evidence that she did not hit the officer.
Since the arrest, Nelson has gone through a University Judiciary Committee trial — a process that she has also raised questions about with The Cavalier Daily.
---
December
The Villa Diner, which operates on land owned by the University, is slated to close in May 2018 after Finals Weekend to allow for future redevelopment along the Emmet Street / Ivy Road Corridor.
The Cavalier Inn is also slated for demolition.
---
Dean of Students Allen Groves has always believed in free speech. But when a group of white nationalists marched with through Grounds with torches and yelled anti-Semitic chants on the evening of Aug. 11, his belief in the right of free speech collided with his job as dean.
In this profile, Groves talks about Aug. 11, his views on free speech and his work with students.